Le Ngoc Nguyen Nhung won silver medals in the women's singles and women's doubles of the North Shore City International in Auckland, New Zealand on Sunday.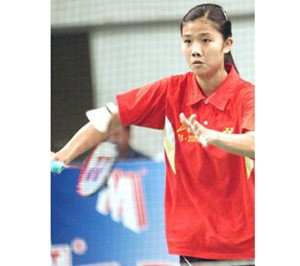 Viet Nam's badminton player Le Ngoc Nguyen Nhung in action
Viet Nam's best female player could have won the singles gold medal by default as her opponent, Larisa Griga of Ukraine, arrived at the court late. Ever the sportswoman, Nguyen Nhung agreed to play the match, which she lost 19/21, 14/21.
In the women's doubles, Nguyen Nhung and New Zealand's Catherine Moody went down 15-21, 21-16, 15-21 in a fierce encounter with top-seeded Chloe Magee and Bing Huang of Ireland.
Her good results in the Land of the Long White Cloud have pushed Nguyen Nhung up 23 places to 131st in the latest world rankings.