The 9-ball pool tour sanctioned by Asian Pocket Billiard Union (APBU), and organized by ESPN STAR Sports, will possibly retour Ho Chi Minh on May 5 -7, 2006. Ho Chi Minh City hosted the same event in 2004.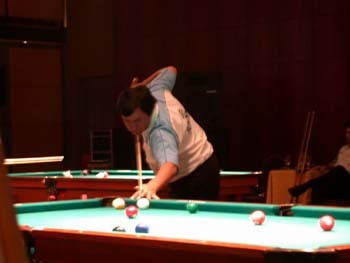 World 9 -Ball Pool Championship
According to Ms. Diana Chan, the ESPN Event Manager, on her trip to Ho Chi Minh to discuss with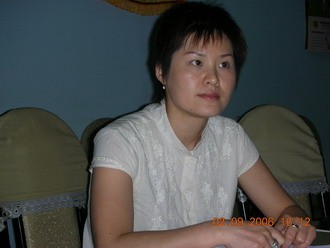 Ms Diana Chan, ESPN Event Manager
this year's event organizer, the Sport Center of District 1 who will be on behalf of Ho Chi Minh City Sports Department, on initial preparation for the upcoming event. If there is no sudden changes in the last minute, the Vietnam leg in the series of four legs of the 9-Ball Pool tour will be held at Nguyen Du Hall with nearly the same format as that of 2004. Brunswick, Iwan Simonis, and Pool Super Aramith Pro TV Pro-Cup will continue to be the official pool tables, table cloth and pool balls. Ms Diana Chan also confirmed that there would be 15 hours per leg Live on Star Sports television.

There will be four legs in the tour, the calendar of which as follows:
April 14 -16 - Jakarta
May 5-7 - Ho Chi Minh City
June 2 – 4 - Bangkok
July 21 – 23 - Kaohsiung
The Total Tour Prize Money: US$160,000
The Money Prize Breakdown per leg:

Category Prize money Points
Champion US$10,000 70
Runner –up US$5,000 50
Semi finalists(x2) US$3,000 40
Quarterfinalists(x4) US$1,500 30
1st round loss(16x) US$750 20
Participating in the tour, players will have an opportunity to be directly qualified into the World Professional Championships if they are on top 10 on the San Miguel Asian 9-ball Tour Order of Merit every year.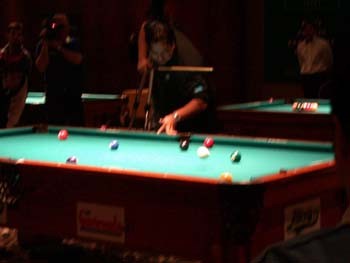 World 9 -Ball Championship

There will be 24 representatives from twelve APBU member federations for male competition. Each federation shall make its best efforts to have 50% of its nomination drawn from a local open selection. Vietnam, the event host, will have one player extra.