Viet Nam will host the 2007 Southeast Asian U20 Football Championship from August 2 to 13.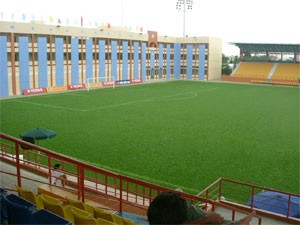 Ho Chi Minh City's Thanh Long Stadium where all matches will take place (Photo: Hoang Uy)
The host team will compete with Thailand, Cambodia, Indonesia and East Timor in Group B, while Laos, Malaysia, Singapore and Myanmar will meet each other in Group A.
Each team in the two groups will compete for a spot in the semi-finals, which will be held on August 11.
Viet Nam's U20 team, including 18 players selected from this year's 2007 Kova Paint Cup, will play against Cambodia in the first game. All matches will take place in Ho Chi Minh City's Thanh Long Stadium.