"I guess we must be lucky to have drawn with Qatar," Viet Nam's coach Alfred Riedl said at the post-match conference. "I'm satisfied as the Qatari players are much stronger and taller than the Vietnamese".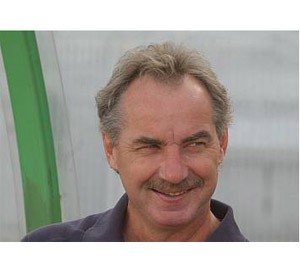 Viet Nam's coach Alfred Riedl
Riedl took the opportunity to defend substitute Hung Dung, who had failed to stop Qatari striker Sebastian Quintana from scoring the second-half equalizer.

"Hung Dung played well but he and the Vietnamese defense could not stop Qatar due to their incredible pressure in the final 25 minutes."
"We took some blows when some key players turned out to be injured after the match. I hope they can be available for the match against Japan. We will have to deal with a lot of trouble as they are very strong and dangerous.
But we cannot know what will happen in football and I believe my team can still advance to the quarter-finals," the Austrian added.
Qatari coach Dzemaludin Musovic too was pleased with his players in the main. "Viet Nam were lucky as we missed a lot of easy chances, but it's football and luck is part of the game. Anyway, I'm satisfied with my team's performance today," he told the army of reporters who had turned up for the press briefing.
"I haven't seen the Qatari team play like this outside Qatar for a long time. It's an open situation to qualify for the second round. Tomorrow's game between Japan and the Emirates is very important.
"Because it is a close competition, who will qualify for the next round will be decided in the final game," Musovic said.