Vietnamese chess players finished the 2015 Asian Youth Chess Championships held with three gold, six silver and four bronze medals.
 
Nguyen Anh Khoi grabbed two gold medals in the U14 blitz and rapid class. Tan Huynh Thanh Truc won a gold medal in the U12 standard chess competition.
 
The 2015 Asian Youth Chess Championships took place in Suwon city of Republic of Korea on August 4- 10, drawing the attendance of 301 chess players aged 8- 18 from 16 countries and territories.
 
Vietnam team had 28 participants in three categories of standard, rapid and blitz chess competition.
 
However, sophisticated players such as Le Quang Liem, Nguyen Duc Hoa, Nguyen Ngoc Truong Son and Nguyen Ngoc Minh Huy yesterday had an unsuccessful competitive day in the standard chess competition at the 2015 Asian Chess Championships in United Arab Emirates.
As schedule, today, Vietnamese players continue to compete in the blitz chess.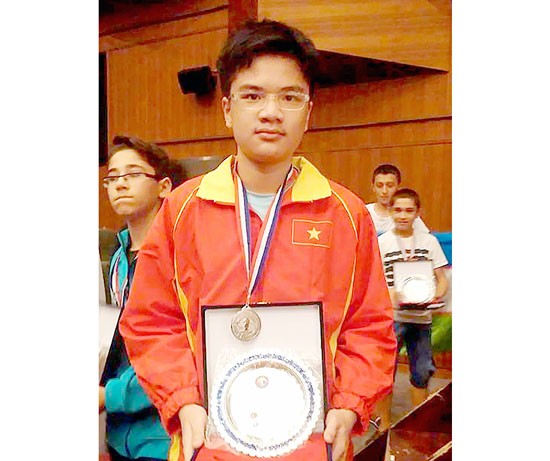 Nguyen Anh Khoi wins two gold and one silver medals in standard, rapid and blitz chess competition. (Photo:SGGP)