A gold medal in men's 10,000 meters athletics was a successively awarded to athlete Nguyen Van Lai at the ongoing 27th SEA Games, on the morning of December 19.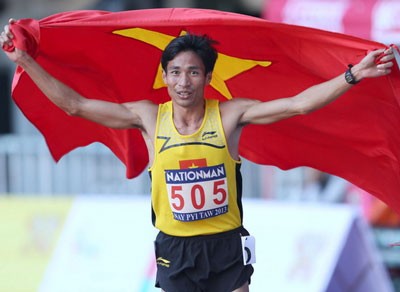 Athlete Nguyen Van Lai
Until now, Vietnam Sports Delegation grabbed 55 gold medals, 52 silver medals and 62 bronze medals tally. Thus, Vietnam still ranks the second position at the 27th SEA Games after Thailand.
Nguyen Van Lai was considered as athlete grabbed the first gold medal for Vietnam with a victory of 29 minutes 44 seconds after beating Thailand athlete in men's 10.000 meters athletics, on December 19.
Earlier, Nguyen Van Lai also won a gold medal with achievement of 14 minutes 19 seconds in the men's 5000 meters athletics.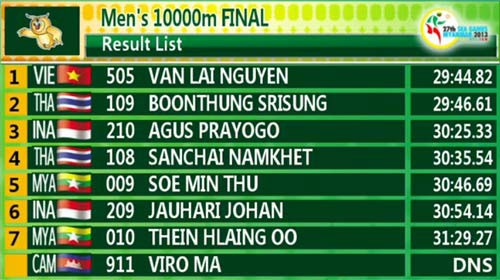 Result list in the men's 10,000 meters final