The event was organized in Vi Thanh city, the Mekong Delta province of Hau Giang.
The organization board said that Mekong Delta Marathon not only was a sport activity but also contributed to sending a message of anti- climate change, raising awareness for a green and beautiful environment and sustainable development of the Mekong delta region. Additionally, the event was also a chance to advertise image and people of Hau Giang province.
Accordingly, the marathon was aimed to raise a fund for the poor people who have been being directly affected by climate change in the delta.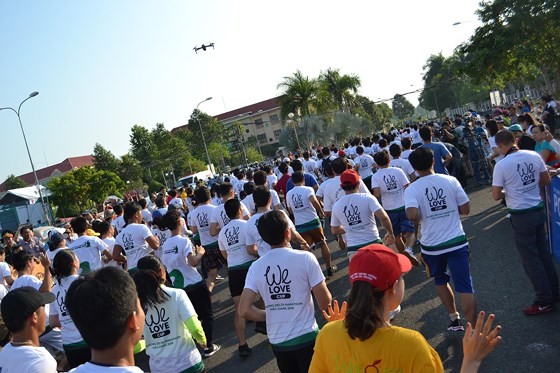 Thousands people marathon for environment in Mekong Delta