Vietnamese Prime Minister Nguyen Xuan Phuc sent a letter to congratulate staffs, professors, trainers and athletes of Vietnamese sports delegation in general and shooter Hoang Xuan Vinh- First Olympic gold medal, coaches, athletes of Vietnam's shooting team in particular who participated in Olympic Games Rio 2016.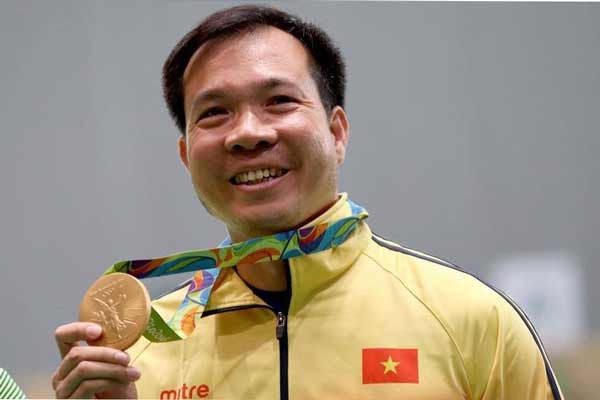 Shooter Hoang Xuan Vinh wins gold medal at Olympic Games Rio 2016.
In the content of the letter, the PM expressed his pleasure as Vietnam won the first-ever Olympic gold medal in the first competitive days with the excellent victory of 42 year- old shooter Hoang Xuan Vinh. He also hoped that Vietnamese sports delegation will continue getting achievements in next competitive days of Olympic Games Rio 2016.
The Prime Minister wished heath and success to all athletes of Vietnam's sports delegation.