Nguyen Thi Anh Vien went down in Vietnam's swimming history after earning the country's first-ever medal at a global competition—the FINA Swimming World Cup 2015 held in Moscow, Russia.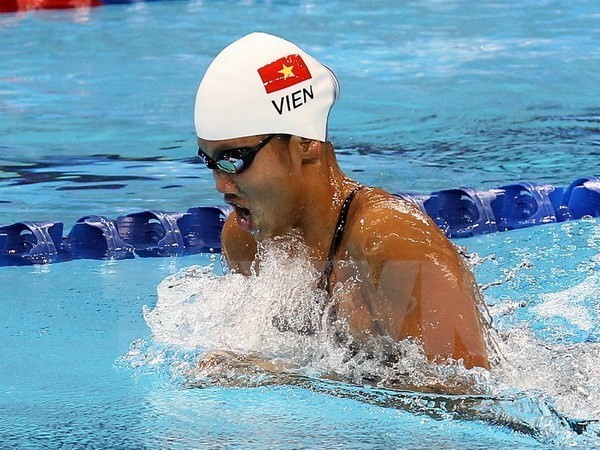 Swimmer Nguyen Thi Anh Vien (Photo: VNA)
Vien secured a bronze medal in the women's individual medley, her strongest event, after spanning 200 metres in 2 minutes and 12.33 seconds on August 11.
She followed the current world record holder Katinka Hosszu (2 minutes and 10.68 seconds) and Zsuzsanna Jakobos (2 minutes and 12.15 seconds), both from Hungary.
However, many global top swimmers did not attend this competition.
She will race against other six swimmers at the 400-metre individual medley final round on August 12.
At the recently concluded FINA World Championships 2015 in Russia's Kazan, which was a higher level than the Moscow event, Vien only ranked 15th in the 200-metre individual medley.