In the men's 56 kilograms weight class, Kim Tuan won total achievement of 272 kilograms.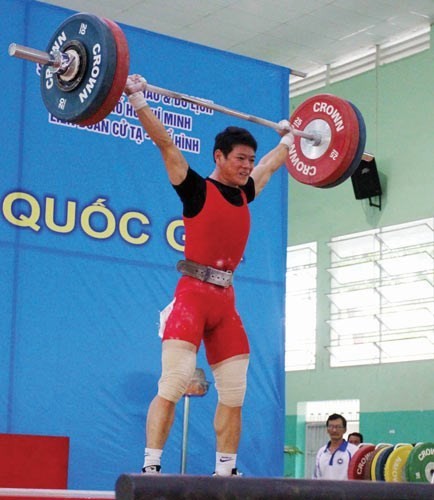 SEA Games champion wins gold medal at National Weightlifting Championships

The second and third winners were Quoc Toan and Lai Gia Thanh with victory of 267 kilograms and 263 kilograms respectively.
In the women's 48 kilograms weight class, Vuong Thi Huyen won a gold medal with total achievement of 178 kilograms.

The 2017 National Weightlifting Championships will last by October 16.

Thach Kim Tuan had ever won gold medals in the 2017 SEA Games and Asian Indoor & Martial Arts Games.