Thailand beat Vietnam 3-0 to lead the group F in the 2018 FIFA World Cup/2019 AFC Asian Cup joint-qualifiers at Hanoi's My Dinh Stadium on October 13.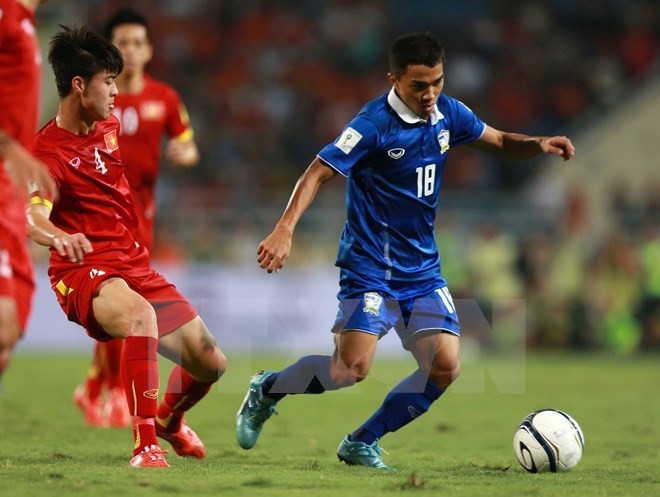 Thailand (blue) beat Vietnam 3-0 in the match at My Dinh Stadium on Oct. 13 (Photo: VNA)
The hosts made some good efforts in the last several minutes, but they failed to net a single goal in the game.
Thailand ranked top in the group with 10 points after three wins and one draw, five points ahead of runners-up Iraq, who will play Chinese Taipei in the last game of the table.
The win at away home turf helped Thailand advance to the 2019 AFC Asian Cup finals and the final round of qualifiers for the 2018 FIFA World Cup.
Vietnam has taken only two wins and four draws in 20 matches against Thailand since 1995.