A young swimmer of Ho Chi Minh City Tran Duy Khoi yesterday won two gold medals in the men's 200 meter breaststroke and 50 meter backstroke swimming category at the 2017 National Swimming Championships in Thua Thien- Hue.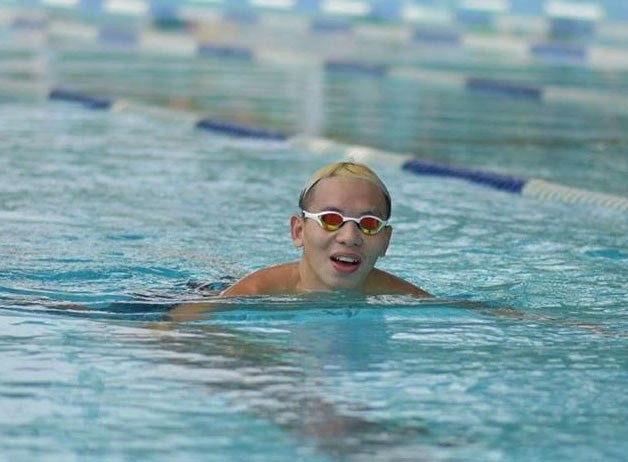 Tran Duy Khoi
In the men's 200 breaststroke swimming category, the swimmer beat old record of Nguyen Huu Viet from Hai Phong in 2010 with an individual achievement of 2 minutes 12 seconds.
In the men's 50 meter backstroke category, Duy Khoi defeated against Quy Phuoc and Ngoc Trien with time of 24 seconds 96 to set his new national record.
On the same day, another young swimmer of Quang Binh province Ngo Thi Ngoc Quynh grabbed a gold medal in the women's 100 meters breaststroke race to achieve a new national record.
Additionally, she also won against Nguyen Diep Phuong Tram to rank the first position in the 200 meter individual medley.
Tran Tan Trieu, a swimmer from Long An was the champion in the 400 meter individual freestyle with his victory of 3 minutes 49 second. His achievement was recognized as new national record for the category.
In the table of medal count, Ho Chi Minh City team owned total 13 gold medals to rank the first position, followed by Da Nang, Quang Binh and Binh Phuoc.