Vietnamese footballers expect another victory over Singapore for a safe trip to the semifinals in the 24th SEA Games being held in Thailand, goals apparently made easier when Singapore lost to Laos.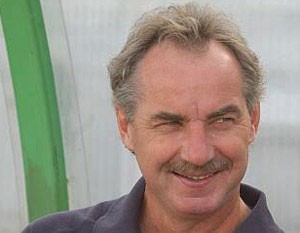 Viet Nam's Coach Alfred Ridle awaits a victory over Singapore

Recently, some sport reports have criticized Singapore's Serbian Coach Radojko Avramovic as he is expected to use an old, ineffective formation for an upcoming game. In a previous match against Laos, Singapore drew no score at all, a bad signal for Singapore for the 24th SEA Games.

Viet Nam's Coach Alfred Riedl, however, praised their skills, especially long passes and perfect kickoffs.

He also warned that Vietnamese midfielders have shown weakness in solo performances, delivering short passes to each other and slowing their attacks.

In their previous match against Malaysia, two midfielders did not keep up with the game's tempo, not making it to the end zone in time to work with strikers.

The strength of Singapore is in their fierce attacks combined with continuous and speedy passing and their ability to capitalize on openings and score, said Vietnamese Coaching Assistant Mai Dung Chung.

However Singaporean players lack strategic flexibility, he added. They get confused by shifting tactics and don't adjust in time.

Yet no-one should underestimate Singapore, he said, as they have the advantage in strength and size.

In a recent press conference, Riedl confirmed the official line-up for the upcoming match against Singapore, which included some changes to the previous one.

After the last match, Viet Nam had two players, including defender Chau Phong Hoa and striker Thanh Binh suffer serious health problems. But only Chau Phong Hoa has been replaced. Vo Nhat Tan will take his place.

The second change is Vo Duy Nam replace mid-fielder Minh Chuyen because Chuyen showed some signs of weakening. Riedl judged Chuyen would not be able to meet the team's needs since his current stamina is lower than expected.

In the previous game, Duy Nam overwhelmed millions of Vietnamese fans when he promptly caught up with the game's tempo and to help Cong Vinh make a golden shot.