Viet Nam had expected to remain in peak performance in the second day of competition in shooting events, but lost it and their expectations for gold, getting bronze instead.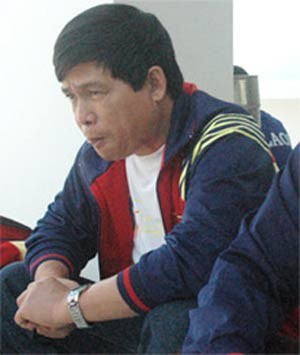 Marksman Manh Tuong desperates with his unsuccessful second competiting day 

Yesterday was a surprising day for Viet Nam. The first surprise came in the Men's Team 10m Air Riffle event when three shooters Nguyen Duy Hoang, Pham Ngoc Thanh and Nguyen Tan Nam only finished with 1,744 points, sufficient only for a bronze medal.

The nation's second golden dream was broken by a mistake by Tran Quoc Cuong in the Men's Individual 10m Air Rifle. Starting with 8.4 points lower than his two opponents, he made repeated mistakes in his fourth round and stretched his losses. Though he recovered his next shots, he could only achieve a bronze with 671.7 points, rather close the gap between him and the 674.4 points of Singaporean Gai Bin, who won gold, or the 672.3 points of Thai Jakkrit Panich Patikum who took silver.

Two hours later, Viet Nam's 1st seed, Nguyen Manh Tuong, who lost a gold one day earlier, once again repeated his lackluster performance in the final round of the Men's Team 50m Pistol, ending of his turn with only 540 points, far from the score needed for a gold. In the end, his team pocketed only the bronze in this event.

Viet Nam's main coach explained the delay of the Men's Individual 10m Air Riffle event adversely affected some their competitors focus and resolve.

Today, Vietnam pocketed a silver medal in the Women's Team 50m Air Pistol and two bronze medals in the Men's Team 25m Standard Pistol and Men's Individual 25m Standard Pistol, leaving the team in 4th position.