175 riders participated in the second cross-country cycling championship, the Vietnam Victory Challenge which started in Da Lat City in the Central Highlands province of Lam Dong on March 11.

The cyclists, including 65 international participants from the U.S., Canada, Germany, Malaysia, Cambodia and more, are grouped into eight teams according to their skills, age and gender, competing in two main stages.

The competition is taking place in Da Lat city and Lac Duong district from March 11-13.

The race is open to cyclists of all abilities with several cash prize categories for both men and women. The competition aims to introduce the beautiful and exciting trails through Da Lat and promote the sport of mountain biking in Vietnam and abroad.

The event is co-organized by the provincial Department of Culture, Sport and Tourism, and the Motor & Bike Federation of Vietnam.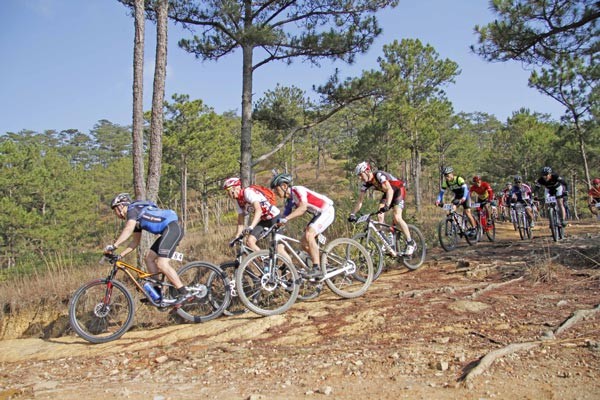 Riders at the 2nd Vietnam Victory Challenge