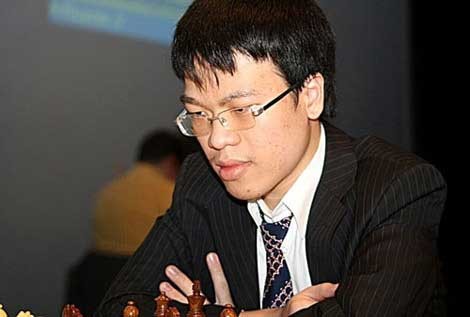 (File) Le Quang Liem
International Grandmaster Le Quang Liem of Vietnam has been invited to join the 2012 Olympics Torch Relay in Manchester, England in June though there are no chess competitions in the Games.
He was invited to represent Vietnam together with Ms. Ngo Phuong Lan, the winner of the 2007 Miss Vietnam World Pageant.
According to the Torch Relay organizers, the event will be attended by more than 100 outstanding individuals across the world. The torch relay is one of the traditional events held before the Olympics starts.
In Ho Chi Minh City on Jan. 1, Liem was named one of the seven "Outstanding Young Citizens 2011" of the metropolis. They were honored for their contributions and they represent young city dwellers with a way of living being a good example for the public.