Vietnam has claimed 15 gold medals at the Asian Youth ParaGames after four days of competing in Malaysia.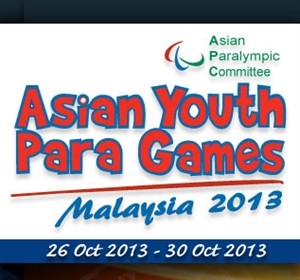 (Photo: VNA)
The athletics team claimed 11 titles, with swimmers pocketing three and chess masters two.
On October 29, the runners took one gold and one silver while the swimmers got one gold, one silver and one bronze.
Nguyen Ngoc Hiep won his second gold medal in two days after winning the men's 400m junior T11 with a time of 56.62sec. His teammate Tran Manh Tung came second with 64.45.
In swimming, Nguyen Thi Dieu Ha won the women's 100m breaststroke SB8 in 1:55.29.
Teammates Truong Quang Gon came second in the men's 400m freestyle S10 and Vu Xuan Nhat placed third in the men's 100m freestyle S12.
Earlier on October 28, Nguyen Thi Trang won two titles in the women's U16 200m and 400m T11. Nguyen Ngoc Quynh Tram seized gold in the women's 200m Junior T12 and Nguyen Ngoc Hiep triumphed in the men's 200m Junior T11.
In swimming, Le Dinh Thu took out the men's 100m backstroke Sb11 while Nguyen Thi Den topped the women's 100m breaststroke Sb5.
The Vietnamese also added two silver and two bronze medals to the tally, keeping them at fifth place.
Japan, Iran and the hosts Malaysia are currently leading the competition.
Vietnam sent a 22-strong team to compete across chess, swimming, judo, weightlifting, badminton and track-and-field events.
The Games, which will wrap up on October 30, saw athletes compete across 14 sports, a significant increase on the five sports contested in the 2009 Games in Tokyo.
The first Games took place in Hong Kong in 2003, growing steadily into a premier sporting event and even considered as a stepping stone to the 2016 Paralympic Games in Rio.
Next year's Asian ParaGames will take place in Incheon, the Republic of Korea.