Vietnam will compete in nine sports at the ASEAN Paragames 2015, which will take place at the Singapore Sports Hub in Singapore from November 3 to 9.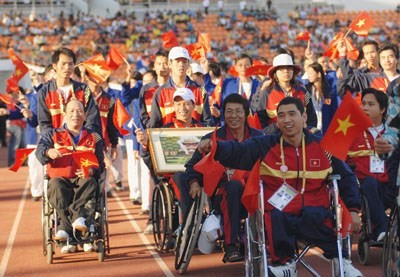 Vietnam's athletes attend a Paragames. (Source: Internet)
The send-off ceremony was held in HCM City on November 26 and the contingent of 114 athletes will arrive in Singapore on November 30.
Of the nine sports at the Games, boat races and football for the blind will have not Government funding.
Athletics, swimming, weightlifting, chess and table tennis are expected to bring home gold.
Vietnam has been in the top four in the overall medal table since the Games made its debut in 2001.