Hosting country of the 28th SEA Games in 2015, Singapore yesterday organized a draw ceremony for football, badminton, basketball and water polo competition.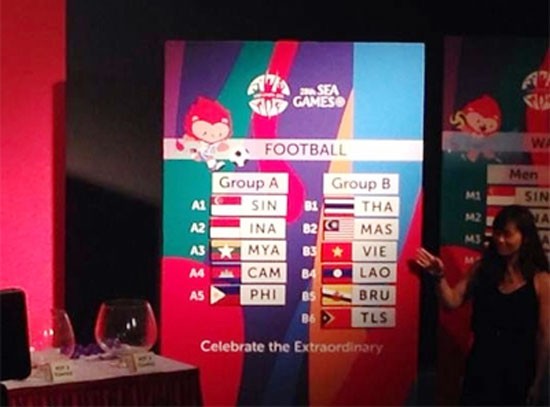 Draw ceremony for the 28th SEA Games.
According to men's football draw result list, group A consists of Singapore, Indonesia, Myanmar, Cambodia and Philippines team. Meanwhile, group B includes Thailand, Malaysia, Vietnam, Laos, Brunei and East Timor team. Thus, Vietnam football team will be drawn against Thailand in table B.
Earlier, at the press conference on April 9, Head of Vietnam Sports Delegation in the 28th SEA Games Tran Duc Phan said that Vietnam football team targeted to go through semi-final round.
The 28th SEA Games men's football competition will start from May 29.