Vietnam currently ranks ninth out of 45 teams at the ongoing Children of Asia International Sports Games in Russia's Sakha Republic (Yakutia).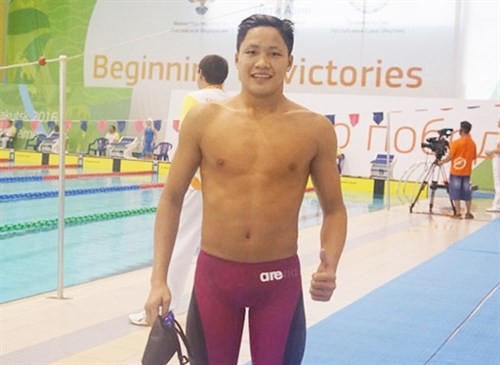 Swimmer Huynh Man Dat (Source: sggp.org.vn)
The team have won five golds, three silvers and five bronzes in six out of 22 events at the Games.
On July 9, Nguyen Huy Hoang brought home a gold medal in the boys' 400m freestyle after clocking a time of 4:02.15.
Nguyen Le Phuong Thao won a silver medal in the girls' 200m medley with a time of 2:24.45. While on the men's side, Huynh Man Dat won a silver with a time of 2:10.31.
In the boys' 100m breaststroke, Pham Thanh Bao took a bronze medal with a time of 1:06.55.
The event, which has been held every four years since 1996 in the Sakha Republic, will finish on July 18.