The fourth Southeast Asian Handball Championships begins in HCM City's Tan Binh Sports Centre on September 23.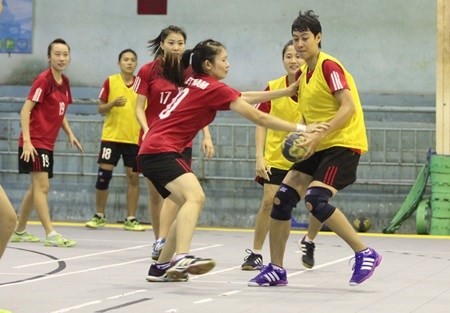 The Vietnamese women's handball team seen in a training session to prepare for the Southeast Asian Handball Championships that begin in HCM City on September 23.(Photo:thethaohcm.vn)
Teams from China's Hong Kong, Thailand, Singapore and Indonesia, as well as the Philippines and Vietnam will participate in the tournament. The players will compete in a round-robin format in both the men's and women's team categories.
In the women's opening matches on September 23, Vietnam will face Hong Kong, while Thailand will meet Singapore. The Vietnamese men's team will play Indonesia.
Vietnam have had nearly three months of training to prepare for the event, which will end on September 27.
The Vietnamese women's team have won the tournament title three times in a row.
"Vietnam's strongest rival is Thailand in the tournament. However, the team will make every effort to defend our title," Huynh Minh Ngon, head coach of the Vietnamese women's team, said.
It is the first time that Vietnam have hosted the event.