Vietnamese athletes achieved success yesterday in shooting category. In particular, shooters like Hoang Xuan Vinh, Nguyen Hoang Phuong and Tran Quoc Cuong excellently won the first bronze medal for Vietnam sport delegation with 1, 670 points in the men teammate's 50m pistol slow shooting.
In addition, athlete Nguyen Hoang Phuong won a silver medal with an achievement of 183, 4 points after being defeated against an Indian competitor- Rai Jitu with 186, 2 points in men's low shooting category.
In fencing category, athlete Nguyen Tien Nhat became the first athlete to bring bronze medal after lost 8-11 against Park Kyoungdoo from Korea in the semi- round at the 17th Asiad.

In the 56 kilogram weightlifting category, Thach Kim Tuan won the second silver medal for Vietnamese sport delegation.

The 17th Asian Games with the slogan 'Diversity Shines Here' will take place over 16 days in Incheon (Korea) from September 19 to October 4, 2014 with participation of 13,000 athletes and team, officials from 45 countries, territories.
Vietnam sports delegation consits of 199 athletes.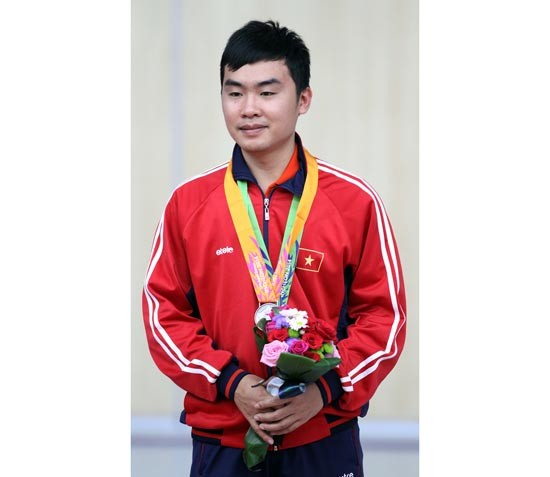 Nguyen Hoang Phuong wins a silver medal in shooting category at the 17th Asiad Games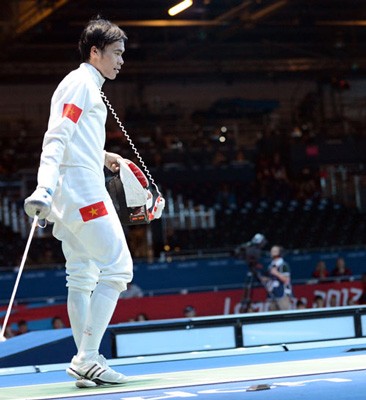 Nguyen Tien Nhat brings a bronze medal in fencing category at the 17th Asiad Games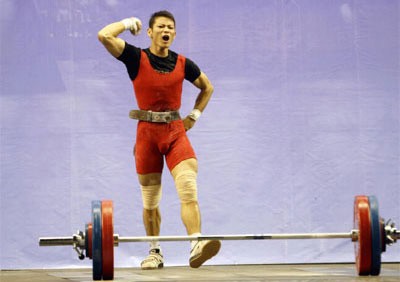 Thach Kim Tuan wins a silver medal at the 17th Asiad Games