The women's national football team spent 10 days for a short training course in Germany before travelling to Jordan.

They played two friendly matches against local women football teams, Bayern Munich, ending 1:1 ; and Borussia Mönchengladbach, winning 11-0.
According to Experienced head coach Mai Duc Chung, the team is ready to challenge Asia's best. The 2017 SEA Games gold medallists will face strong competitors, Japan, Australia and South Korea.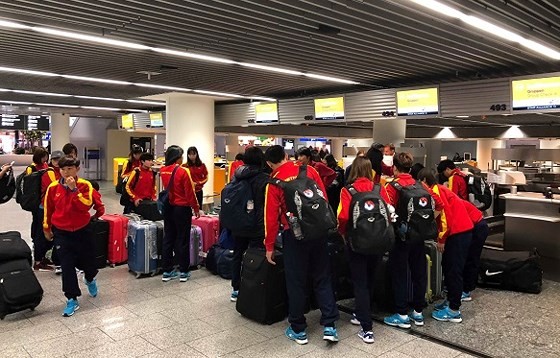 The team at Frankfurt Airport