The Vietnamese needed only 36 seconds to knock out George "Coken" Lumoly of Indonesia to take the belt in the super flyweight category.

Thao set up his domination from the beginning of the first set, delivering consecutive punches against Lumoly, who is considered a more experienced athlete.

In the ninth second, Thao landed a heavy strike that made Lumoly dizzy and the referee had to count down. When the game began again, he continued with his punches, and the Indonesian collapsed for the second time in the 36th second. The referee then decided to stop the match and Thao was announced the winner.

Lumoly, 26, is from Jakarta. He turned professional in 2013. He has previously competed in the light flyweight class. In September, the Indonesian won a title at the Indonesia Professional Boxing Commission.

Lumoly has recorded eight wins, three draws and one defeat. Six of his wins are knockouts.

Despite being the same age, Thao is a less-experienced boxer in comparison with his rival since it was his first time participating in a 12-round match. His previous bouts have usually been 4-6 rounds. His longest encounter was eight rounds.

With the victory, Thao has raised his winning record to seven, which includes five knockouts and no defeats.

Born in 1992 in HCM City, Thao grabbed a gold medal in the National Boxing Championships' 52kg class last year and was the champion at the Steel Competition Boxing Tournament, an annual event for professional boxers, in the same year.

WBC is one of four major organisations that are sanctioned to organise world championship boxing bouts, alongside the International Boxing Federation, World Boxing Association and World Boxing Organisation. WBC Asia is one of the most prestigious boxing bodies of the continent.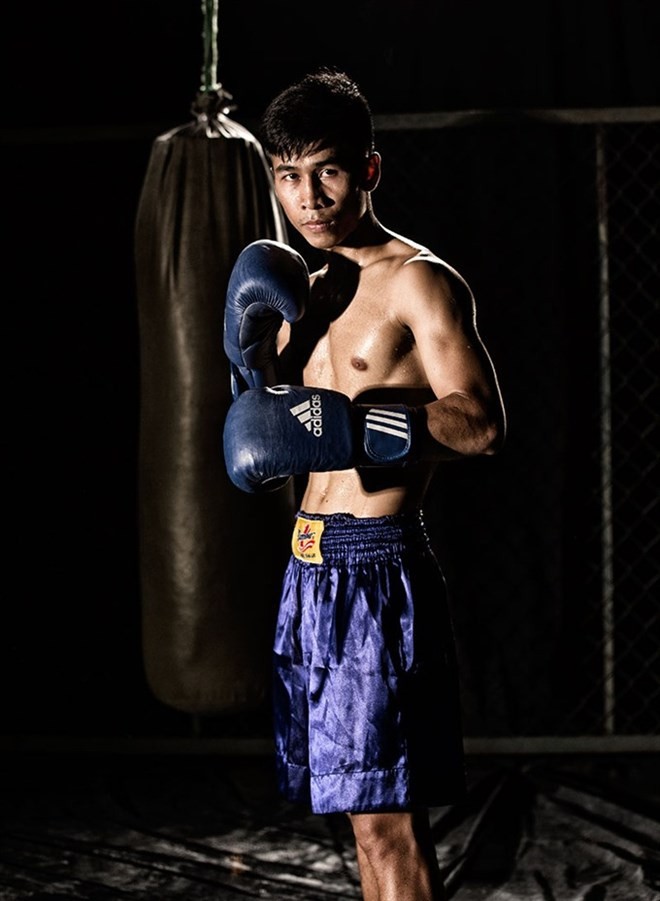 Tran Van Thao is the first Vietnamese to win a WBC Asia title (Photo vothuat.vn)