Vietnam will have three players taking part in the 2015 Three-Cushion Billiards World Championship in Bordeaux, France on December 1 to 5.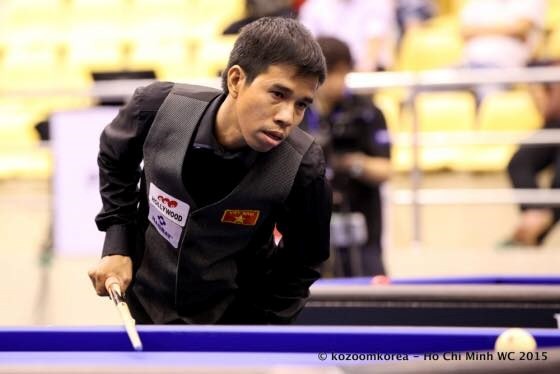 Player Tran Quyet Chien (Source: thethaovietnam.vn)
Tran Quyet Chien is in Group P along with American Pedro Piedrabuena and Erick Tellez of Costa Rica.
Chien was the only Vietnamese cueist to make the quarter-finals of the Istanbul 3-Cushion World Cup last month. He climbed to the 12th position in the UMB World 3-Cushion Ranking, the best world ranking ever secured by a Vietnamese billiards player.
Meanwhile Ma Xuan Cuong belongs to Group G with Marco Zanetti of Italy and Jean van Erp from the Netherlands.
Other Vietnamese representative Duong Anh Vu, the Republic of Korea's Heo Jung Han and Michael Nilsson of Sweden are in Group K.
The event will attract 48 leading cueists from 25 countries and territories around the world.
Sixteen groups of three players will play the preliminaries starting on December 1. The winners of those groups will advance to the knockout round in the main tournament.