The Vietnamese women's futsal team had a great start with a victory of 6-0 against Myanmar on December 10.
In the first half, Vietnam led Myanmar by 5-0 with goals scored by Thuy Trang, Thuy An, Nguyen Thi Chau and Huyen Linh, with Thuy An making two goals. In the second half, Vietnam continued to score one more goal.
Thailand futsal team also won 4-0 against Indonesia in the earlier match.
The Vietnamese woman's futsal team will now meet Indonesia in the second match at 1.30pm on December 12 and Malaysia will meet Myanmar at 3.30pm on the same day.
In related news, the Vietnamese Pencak Silat athletes had a successful day in the second qualifying round on the same day. Only two athletes were disqualified, namely Nguyen Huy Tam and Dang Thi Thuy Hang.
On December 10, the Vietnam Sports Delegation also won nine gold medals from in wushu and wrestling.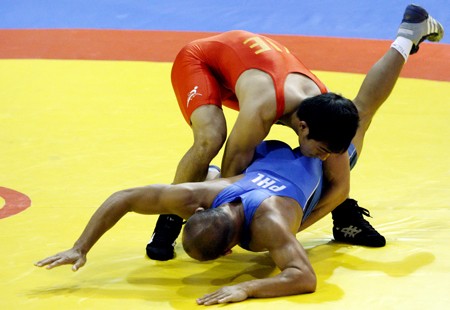 (Photo:SGGP)