Vietnamese women chess team continues to take the lead in the ranking table although the players lost against Mongolia team in the sixth leg of the Asian Nations Cup Chess Team Championship 2016 at United Arab Emirates.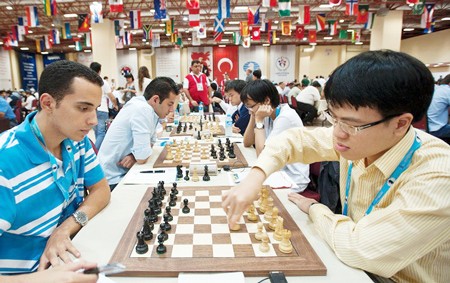 Illustrative photo:SGGP
Earlier, Vietnam's women team unexpectedly won Indian team with an achievement of 2, 5- 15 while the men's chess players were defeated 1, 5- 2, 5 by Kazakhstan in the fifth round .
In the sixth round, Vietnamese men team won 3- 1 against United Arab Emirates 1 team to rank the seventh position out of 22.
In the seventh round, VN's women chess team will face Uzbekistan team; and men team will compete with Iran team.