BARCELONA, April 5, 2010 (AFP) - Arsenal manager Arsene Wenger praised the battling qualities of his players and believes they now have the upper hand psychologically in their Champions League tie with Barcelona.
After being out-played in an excellent first-half performance from Barcelona when they had keeper Manuel Almunia to thank for keeping them in the contest with a string of fine saves, the Gunner's fought back to claim a 2-2 draw.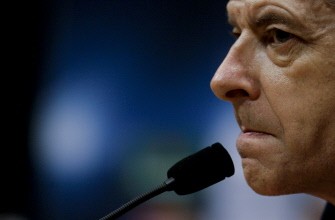 Arsenal coach Arsene Wenger attends a press conference on the eve of his team's UEFA Champions League football match against FC Barcelona at New Camp in Barcelona on April 5, 2010. AFP photo
"This is a team which never gives up, it has a very good mentality. The momentum now lies with us when you think that they were 2-0 up and then you claw it back to 2-2. If the game had lasted longer then we would have had a good chance to win the match," said Wenger.
"We have to start tomorrow's game well. Life is about grabbing opportunities and I will be very proud of the players if they can win but they are going to have to fight for it."
The first leg produced a spectacle of open, passing football and Wenger feels that the return match at the Nou Camp tomorrow is an even more mouth-watering prospect.
"We have to go out to score goals and so if the first game was exciting then this will be better. We have shown with our football that for us, scoring after 60 minutes is no problem but obviously if we can score earlier then it would be easier," said Wenger.
Barcelona will be without the injured Zlatan Ibrahimovic and while Bojan Krkic is the favourite to take his place, there is the possibility of Thierry Henry facing his former side.
"I don't think it matters who plays because with big clubs they are all great players. Our own performance is what is important," said Wenger, who also hit out at criticism from the local Catalan media over the way Henry lingered on the pitch at the Emirates and embraced the crowd.
"I think they should be proud to have a player like Thierry Henry. In England we have a good memory and we respect tradition."
Walcott, the instigator of Arsenal's comeback at the Emirates, is set for a starting place.
"I've been at some fantastic stadiums and this could top that if I play but the key is to win and be a part of that," he said. "We have to believe that we can get the result and be a 100 per cent.
"Barca at times play fantastic football, the best I've seen but they did seem to die a bit after 70 minutes. It would be good to score an early goal to quieten down the home fans."