Wushu, wrestling, and canoeing teams have won more medals for Vietnam at the 27th SEA Games in Myanmar, keeping the country at second rank in the medals tally.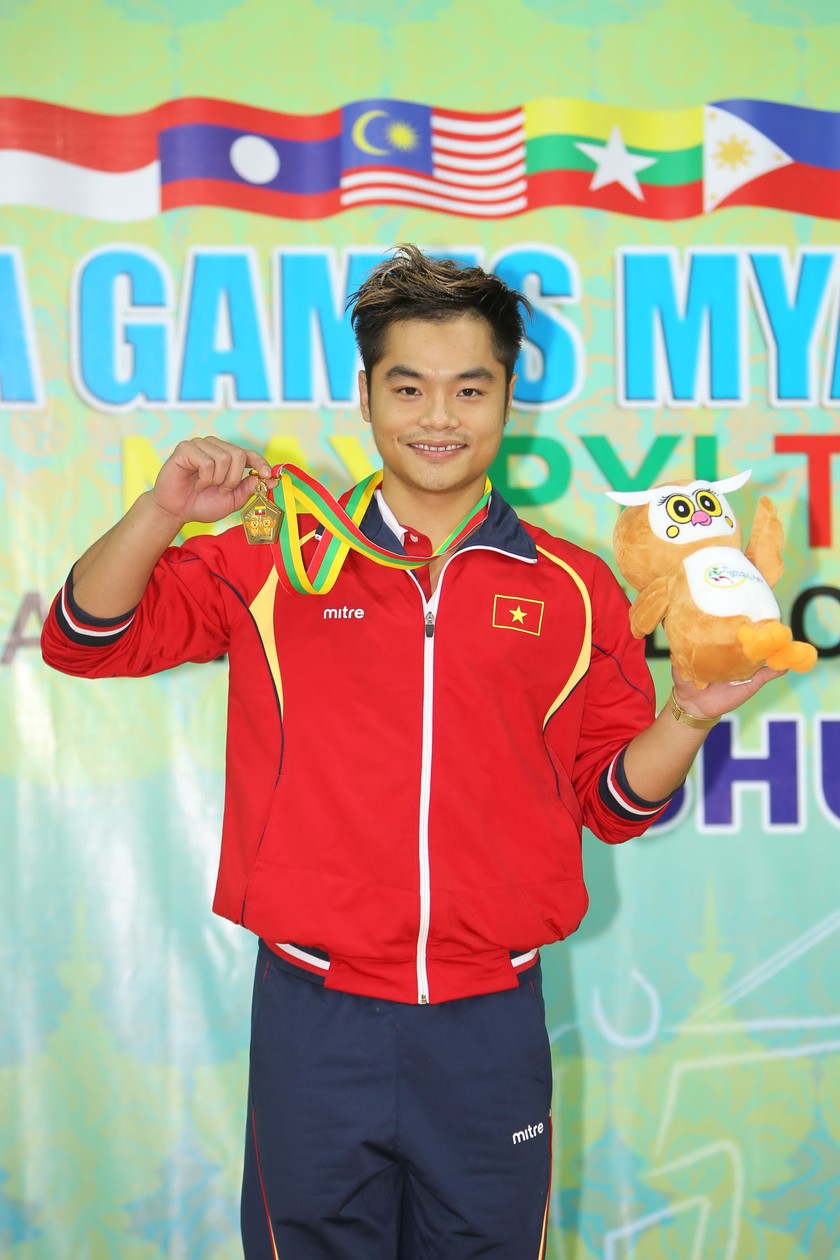 Wushu athlete Pham Quoc Khanh wins fifth gold medal for Vietnam. (Photo: SGGP)
The Vietnamese wushu team won its fifth gold medal, gained by athlete Pham Quoc Khanh in the men's Taolu Nangun event with 9.70 points.
After two gold medals won a day earlier, three Vietnamese wrestlers continued to add more precious medals for their team on December 10.
In the women's freestyle wrestling event, Pham Thi Hue, in the 55 kilogram weight division, won all three matches against Indonesian, Thai, and Burmese wrestlers, grabbing a gold medal. Pham Thi Loan also proved to be invincible in the 59 kilogram weight division and gained another gold medal for the Vietnamese wrestling team.
However, in the 74 kilogram weight division in the men's folk wrestling event, Khong Van Khoa, who won a gold medal in the last SEA Games, failed to defend his title, and only got a bronze medal.
As for the canoeing team, the Vietnamese female canoeing team comprising of Nguyen Thi Duyen, Nguyen Thi Mai, Nguyen Thi Le, and Kieu Thi Hao earned a silver medal in the women's C4-1,000m event while the male team with Nguyen Thanh Sang and Luu Van Vung only got a bronze medal in the men's C2-1,000m event.
Vietnam so far has won nine gold, four silver, and seven bronze medals at the 27th SEA Games.