Minister of Culture, Sport & Tourism Nguyen Ngoc Thien was present in Brazil and visited Vietnam Sport delegation on August 6.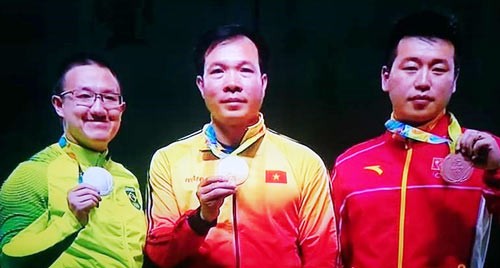 Xuan Vinh wins the first gold medal at Rio Olympic 2016
Minister Thien offered "on the spot awards" to individuals which include VND 60million to shooter Hoang Xuan Vinh while chief coach Nguyen Thi Nhung and Park Chung Gun received each VND 20million. This award aims to encourage the spirit of Vietnamese athletes.
The minister sent congratulatory message to Vietnamese members in the Rio 2016 Olympic Games.