Border gate guards in the central province of Quang Binh September 2 said that in nearly 30,000 holidaymakers visited the grave of General Vo Nguyen Giap in the Vung Chua-Dao Yen area during national holidays.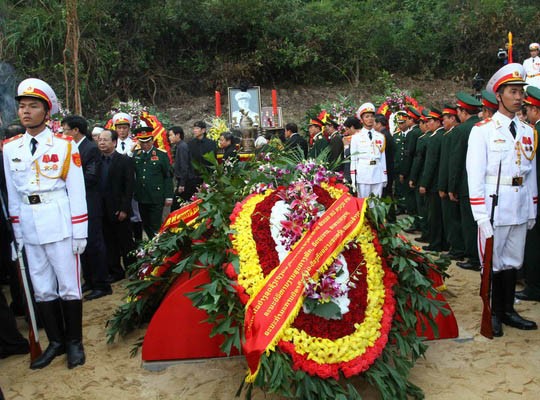 The grave of General Vo Nguyen Giap in Quang Binh province.
Nguyen Cao Ky, deputy head of the provincial Department of Culture, Sports and Tourism said that there was an increase in the number of domestic and international visitors arriving in the Vung Chua-Dao Yen (Swallow Island) from the beginning of the year.
More than 2.2 million tourists, a surge of 145 percent compared to the same period last year flocked to the area.

Also in the national holidays, thousands of travelers flew to Quang Binh to visit the legendary general's memorial house in An Xa Village, Loc Thuy Commune, Le Thuy District.

Other international well-known tourist destinations such as Thien Duong ( Heaven) Cave and Phong Nha Cave also received more than 5,000 holidaymakers each day in four-day national holidays. Hotels are full of visitors coming from Hanoi and Ho Chi Minh City.