More than 15,000 local and foreign holidaymakers visited ancient Hoi An Town in Quang Nam Province during the first three days of the Tet festive season.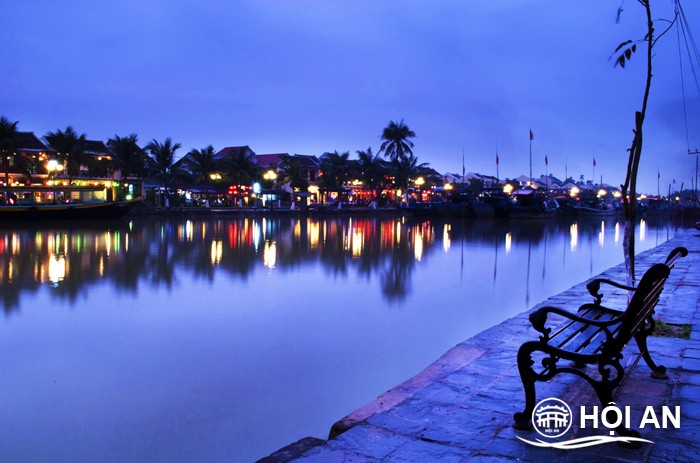 Sunset on the ancient town
After town authorities opened free tours of the town for the first three days, more than 3,200 tourists bought tickets on the fourth day.
Within two days, the town sold nearly 7,000 tickets to holidaymakers of which 5,500 were to international visitors, earning revenue of VND750 million ($36,000).
Nguyen Thi Nhung, head of the tourist management board, said most of the international visitors were South Koreans and Chinese, while some were European.
Hoi An Town has 1,360 relics and ancient sites. These relics are of eleven categories that include 1,068 ancient houses, 19 pagodas, 43 temples, 23 communal houses, 38 family temples, 5 assembly halls, 11 old wells, one bridge and 44 ancient tombs.
In the old quarter, there are more than 1000 relic sites that include the Japanese Covered Bridge, Quan Thang ancient house, Tan Ky ancient house, Phuc Kien, Trieu Chau, Quang Dong Assembly hall, Ong Pagoda, Tran family temple, Historical Cultural Museum, Sa Huynh Cultural Museum and the Pottery Museum.