The Sai Gon-Ba Be resort that is owned and operated by Saigontourist Holding Company located on an area of 5.2 hectares in the Ba Be National Park. It consists of 54 comfortable rooms offering relaxing atmospheres for visitors. The resort also provides amenities to ensure travelers' comfort and convenience during their stay at the hotel.

The launch of the resort is expected to contribute to the development and promotion of ecotourism potentials and the special traditional cultural values of the province to tourists.
Ba Be National Park is one of the most popular attractions in Bac Kan province. Located 250 km away from Hanoi and 70 km away from Bac Kan's center, Ba Be National Park covers a total area of 23.240 ha and is home of 417 types of plant and 299 types of animal.

Ba Be Lake covering an area of 500ha in the Ba Be National Park is the only natural lake in Vietnam surrounded by mountains and one of the world's 100 largest fresh water lake. According to geologists, the lake located 145m above sea level was formed more than 200 million years ago. It has been recognized by UNESCO as a Ramsar site in Vietnam - an important wetland of the world in 2011.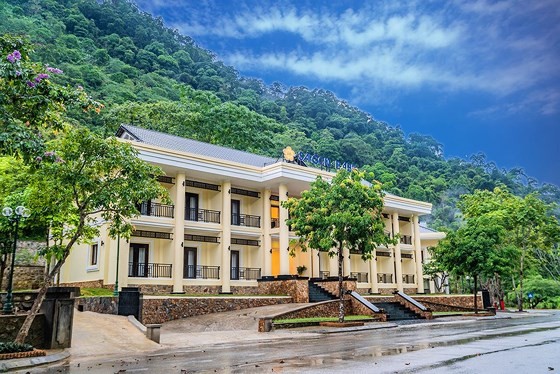 Sai Gon-Ba Be resort