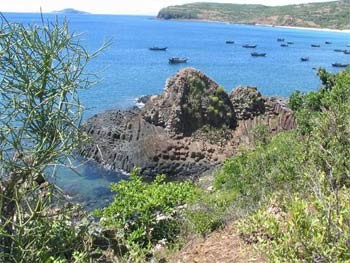 Da Dia Rapids is one of the hot destinations in Phu Yen.
Brunei's New City Property Development is waiting for government approval to build a US$1.5-billion resort in Phu Yen Province.
The coastal resort with a five-star hotel and casino will cover 465 hectares of Tuy An District and Tuy Hoa City close to a group of small islands just off that section of shoreline.
The group's original intention was to invest US$500 million in the project, but this has since been tripled, according to New City's Mr. Chen Li Hsun.