The Cambodian flag carrier, Angkor Air announced a new international route connecting Vietnam's Ho Chi Minh City and Cambodia's Sihanoukville City from June 17.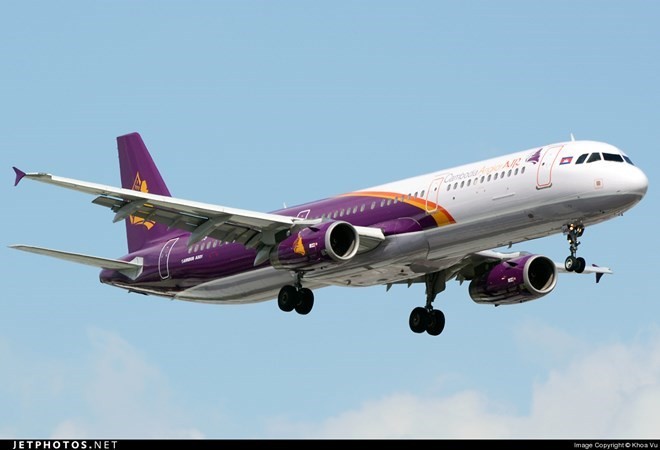 A flight of Angkor Air (Source: flightsnation.com)
The airline will offer five roundtrip flights per week every Tuesday, Thursday, Friday, Saturday and Sunday.
The one-hour flights are scheduled to take off at 12:40 pm from Sihanoukville City and 14:50 pm from Ho Chi Minh City.
An airline representative said Vietnam is one of its key markets. The carrier has prioritised expanding its network to the country.
The HCM City – Sihanoukville route will be Angkor Air's third route in Vietnam.
This is the second international route the airline has launched this year, after the Phnom Penh – Seoul of the Republic of Korea in April, raising its network to 10 routes to international destinations and two domestic destinations.
Angkor Air will offer discount prices for the route from 9 USD.
The promotion will apply to flights departing from June 17 to October 30 this year.
Tickets will be distributed at all sales channels, including www.cambodiaangkorair.com, ticket offices and agents nationwide.-VNA