The Mekong delta province of Can Tho's Department of Tourism said Can Tho said the province will organize the Cai Rang floating market tourism day on July 8 and 9.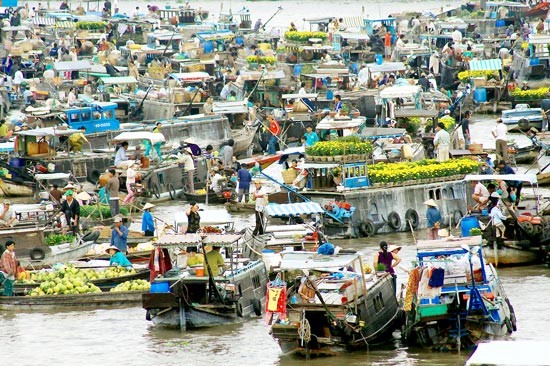 The Cai Rang floating market - Photo: Duy Khuong
It is part of Vietnam tourism day's activities and aiming to mark the Cai Rang floating market recognized as the national Intangible Heritage by Ministry of Culture, Sport & Tourism.
The event will highlight many activities such as exhibiting photos of the Cai Rang floating market; the contest of fruit and exchanging don ca tai tu (Southern amateur music).
On this occasion, Can Tho will promote the provincial tourism, destinations and cuisines to visitors. On July 9, the province will oganize the opening ceremony & receive the title of Cai Rang floating market's the national intabigable heritage.