A caravan tour, 'Students and tourism – East-West Economic Corridor,' traveling from Vietnam to Laos and Thailand picked up its first 200 students from seven universities and colleges majoring in tourism in the south central coast port city of Da Nang Saturday.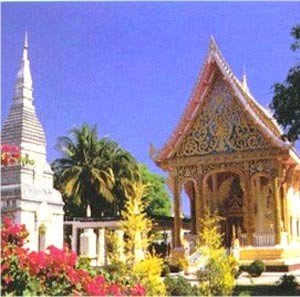 Savannakhet (Laos) - one of the destinations in the caravan tour
The tour is organized by Ministry of Culture, Sports and Tourism.  
During four days of touring, the students will be able to visit several tourist sites and economic venues in the three countries:  
The north central coast provinces of Thua Thien-Hue, Quang Tri, and the Lao Bao border crossing in Vietnam.  
Savannakhet province in Laos. 
The northeastern province of Mukdahan and northeastern town of Nakhon Phanom in Thailand.  
The four-day tour offers participants a chance to meet people and promote Vietnam's tourism during their visits.  
The tour costs $100 per person.