Nearly 87,000 international holiday-makers visited tourist sites in the central province of Thua Thien–Hue in 2016 or nearly 10 percent year-on-year through Chan May port by cruise ships.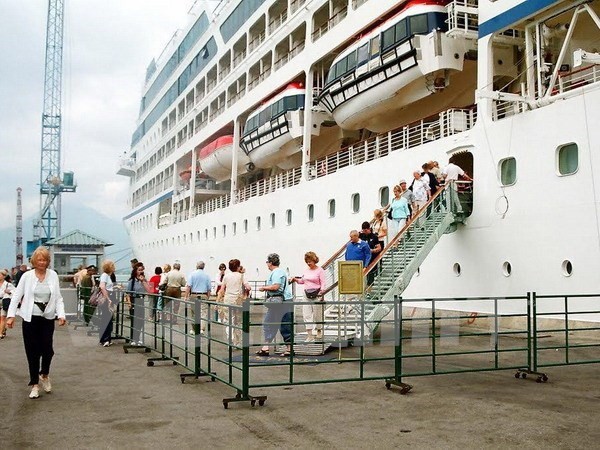 A cruise ships caryying foreign holiday-makers to Hue
Recently, Bahamas-flagged Luxury liner Ovation of the Seas, carrying nearly 4,100 passengers and 1,600 crewmembers, anchored in Chan May port, touring historical and tourist sites in Hue, Hoi An city of Quang Nam province and central Da Nang city.
Chan May port is located in the centre of Vietnam between the two big cities in the central region - Hue and Da Nang. The port also lies on the main sea route connecting Singapore, the Philippines, Hong Kong (China) and Vietnam.
It is among 46 seaports in Southeast Asia selected by the Asia Cruise Association as a stopover for cruise ships.
With the upgraded wharf with 420 metres in length and 12.5 metres in depth, the port can now accommodate 30,000 DWT vessels and cruise ships carrying over 3,000-4,000 passengers, each.
The port is designed to receive about 4.8-5.4 million tonnes of goods a year by 2020, and about 8.9-10.2 million tonnes a year by 2030.
The local authorities will invest to build two or three more wharfs for up-to 50,000 tonne ships in 2020, and two more wharfs for 50,000 tonne-cargo ships, and one for international cruise ships with capacity of 225,000GT in 2030.