The organization committee for "Saigon 100E" has closed nominations, with suggested activities now placed in ten categories, said Ho Chi Minh City's Department of Culture, Sport and Tourism September 23.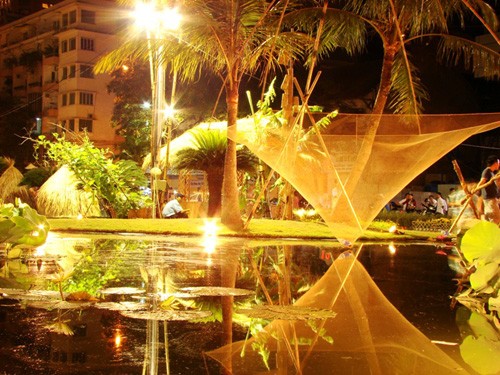 Nguyen Hue Flower Street is one of the nominations for Saigon 100E.
The city will then choose 100 interesting activities and specialties after receiving votes and then promote them.

There are ten Top Ten categories: hotels, Vietnamese restaurants, transportation services, Vietnamese cuisine, Vietnamese specialty foods, destinations, shopping sites, tours, entertainment venues and outstanding events.

The program aims to value and highlight the city's unique, attractive and prestigious tourism products for domestic and foreign visitors.
The total funding for this program is VND2.7 billion (US$150,000), paid from a fund for tourism promotion and the city's budget.
Up to two thirds of the total funding will pay for advertising activities.
The program will be advertised on 40 large TV screens placed in Tan Son Nhat International Airport and tourist destinations in HCM City, on posters, pamphlets, websites, books, DVDs and USB-sticks.
Le Quoc Khanh, deputy director of the HCM City Department of Culture, Sports and Tourism, said around 2000 4GB USB-sticks containing information about HCM City and its tourism will be sent to 1000 foreign travel agencies around the world.
The vote will be opened on October 1, and can be accessed via the website: www.hcmc100e.info and flyers at the airport, hotels and shopping centers.
Each group will have 15 dominations.
The results will be announced at the end of this year.