Saigon Travel Service Co., a member of Saigontourist Holding Company, will receive three cruise liners with 3,650 foreign tourists aboard during the traditional New Year Festival (Tet), which falls on the first week of February.
The tourists are scheduled to tour a flower festival and some pagodas in Ho Chi Minh City, enjoy specialties in the southwestern region, visit pottery workshops and experience a floating market in the Mekong delta to witness jubilant atmosphere of welcoming Tet of local people.
They will also visit world heritage sites in the former imperial city of Hue and the northern province of Quang Ninh.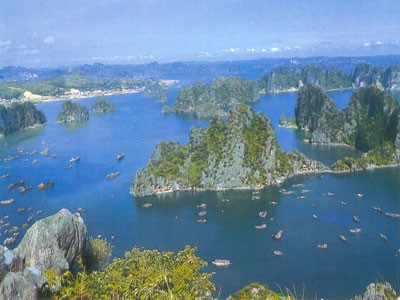 Halong Bay in Qang Ninh Province
In 2010, Saigontourist welcomed more than 45,000 foreign tourists arriving by sea, mostly from Europe.