The Crowne International Casino, the first gambling venue in the central coastal city of Da Nang, officially began operations on December 23.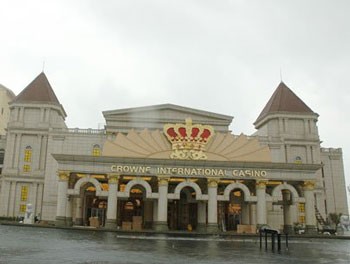 The Crowne International Casino in Da Nang City opens its doors on December 23.
Located on some 800 sq.m on Bac My An Beach in Ngu Hanh Son District, 7 km from downtown Da Nang City, the casino offers Baccarat, Blackjack, Sic bo, Roulette and Caribbean Stud Poker games with capacity for hundreds of guests.

Crowne International Casino is part of the five-star Silver Shores International Resort covering 20 hectares on Bac My An Beach.

The 584-room resort boasts 52 sea-facing villas with a total invested capital of US$1.6 billion, said the investor of the project, Hoang Dat Silver Shores Exceptional International Entertainment.

The first stage of the complex offering 270 rooms will open in January 2010, said General Manager of the Silver Shores Resort, Felix Zhang.

The project is expected to hold its grand opening in July 2010.

According to the general manager, the casino anticipates most guests will be from mainland China, Hong Kong and Taiwan.

There will be two weekly flights from Guangzhou, China, to Da Nang. Another air route from China to Da Nang is also under consideration.

Under Vietnamese law, casinos are off-limits to local citizens. The venue only allows foreign passport holders and overseas Vietnamese.