International flights connecting the central city of Da Nang, and Hong Hong (China), Taiwan (China) and Seoul (South Korea) will be launched, according to the Central Airport Corporation.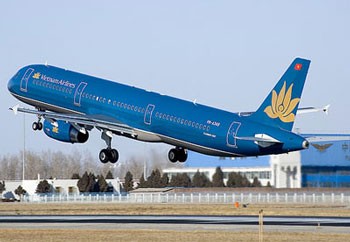 Vietnam Airlines will bring passengers from Seoul to Da Nang in the January.
Vitour Travel will cooperate with Vietnam Airlines to bring passengers from Hong Kong on charter planes on Wednesday and Saturday weekly from November to next January.

Taiwan's Transasia Airlines will open a direct route between Da Nang and Taipei with a flight in 5 days in the middle of December.

The national flag carrier Vietnam Airlines will carry passengers from Seoul to Da nang on two charter planes every week within the next January.

Da Nang Airport currently has two international routes from China's Guangzhou with two flights per week and Singapore with four flights per week.