The central coastal city of Da Nang will receive more than 10,000 visitors from 23 cruise ships in the first quarter of the year, announced the Da Nang Department of Culture, Sport and Tourism.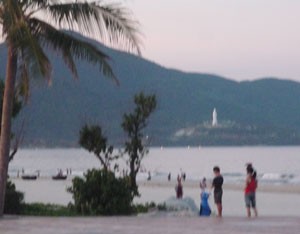 Da Nang's My Khe beach. (Photo:KK)
Among them, the cruise ship Costa Classica with a capacity of 2,000 passengers will return to the city after a short break.
The visitors coming to Da Nang are mainly from Asian countries such as Japan, China, Hong Kong (China ) and Taiwan (China). They usually reside at a number of luxury resorts along the Da Nang beaches.
Each visitor spends about US$100 on accommodation, restaurants and shopping, and entertainment services.