The domestic aviation service price will be cut by an average of 4 percent as of October 1 due to recent falls in fuel prices, according to the Civil Aviation Authority of Vietnam (CAA).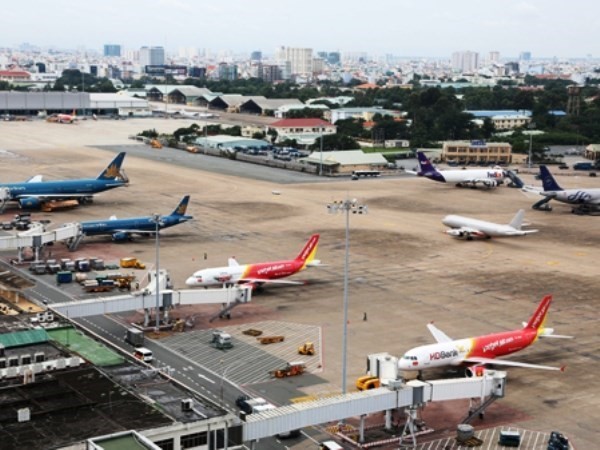 (Source: Vietjet Air)
According to the authority's dispatch No. 5010/CHK-TC, the reduction is based on the authority's calculation of Jet A1 petrol price decrease, which has fallen by 4.71 percent over December last year, and fluctuating exchange rates.
Ceiling prices for the economic class will be adjusted depending on the flight distance, standing at about  VND 1.6 million (US$ 70) for a one-way ticket for the shortest distance of 500 kilometres or under, and about VND 3.75 million (US$ 165) for a one-way ticket for 1,280 kilometres and above.
The CAA also asked airlines to ensure that their ticket fares and additional fees do not exceed the ceiling prices as directed by the authorities.
Aviation enterprises were also requested to continue offering low prices and applying various promotions in accordance with earlier instructions from the CAA.