The Mekong Delta province of Dong Thap received more than 1.6 million local and international visitors in the first ten months, an 56 percent rise from the same period of last year.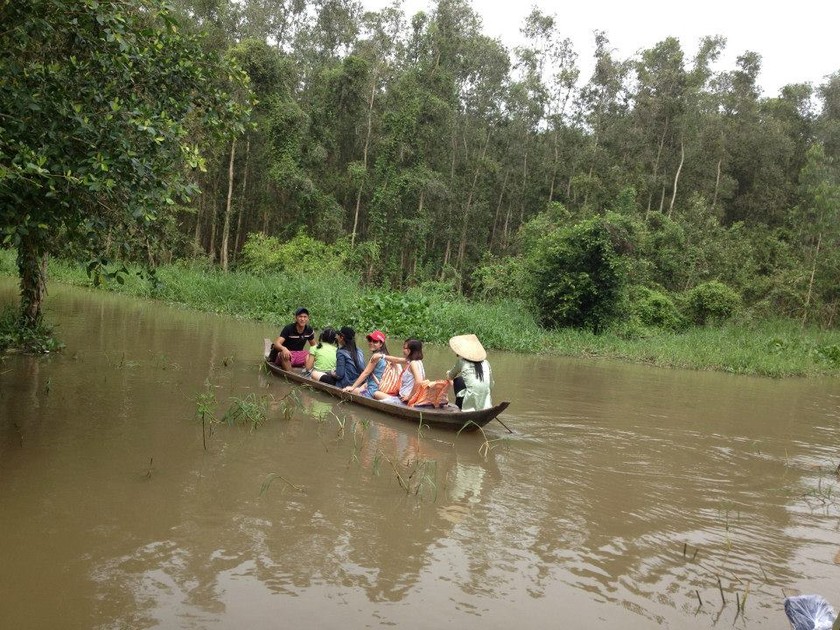 Gao Giong ecological tourist area in Dong Thap Province (Photo: KK)
Provincial expanded and upgraded detinations have recently attracted many travelers, such as The revered Nguyen Sinh Sac grave site, Xeo Quyt relic, Gao Giong ecological tourist area, Tram Chim National Park, Go Thap Archaeological Area, Sa Dec flower village, Huynh Thuy Le's ancient house.

An eco-friendly tour has been launched at Tram Chim National Park in Tam Nong District. Visitors will enjoy a 12km-long route on electric car and a solar-powered boat in 35 minutes.

The new service will not cause impact on environment and creatures in the national park.

Tram Chim National Park was recognized as World Ramsar Site in 2012. It is spread over an area of 7,313 hectares and has abundant flora and fauna species with over 130 species of vascular plants.

Tram Chim is home to over 100 species of vertebrate animals, 40 species of fish, and nearly 200 types of water-birds, of which 15 are on the endangered list.Many bird species in the park have been listed as endangered and rare like the Big Cormorants, Painted Storks, Lesser Adjutants and the Sarus Cranes.

Meanwhile Huynh Thuy Le's ancient house which was built in 1895 is home of the main character in French writer Marguerite Duras's novel "The Lover" in Sa Dec town. It has been listed as one of Vietnam's most impressive destinations by the Vietnam Federation of UNESCO Associations.

Dong Thap expects to greet about 2 million people in 2015 and earn VND 300 billion in revenue.
The province targets to receive 3.5 million tourists in 2020.