The People's Committee of Da Nang City has just approved of a project to build a new town covering an area of approximately 9 hectares in the Son Tra District, to the East of the city.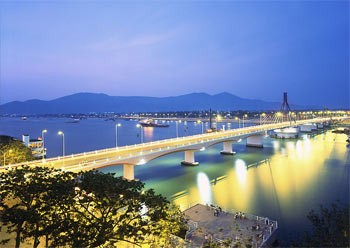 Da Nang City
The site will include a modern urban zone, park, school, two shopping centers with cinemas, four and five star hotels with a total of 600 rooms, a 42-storey office building, international exhibition & convention center, car-parks, and a public square, the Nhan Dan (People) Square.
The residential area will consist of more than 1,200 apartments, bungalows and three-storey villas.
As required by the local authorities, the first phase of the project, with an investment capital of US$125 million, must be finished by the end of the year at the latest and the whole facility must be operational by 2011.
The town project is the design of Australia's ANS International Design & Consultants Pty Ltd and is being funded by the VinaCapital Group.