The People's Committee of the central province of Quang Binh organized an adventure tour to discover Tien (Fairy) Cave on August 19.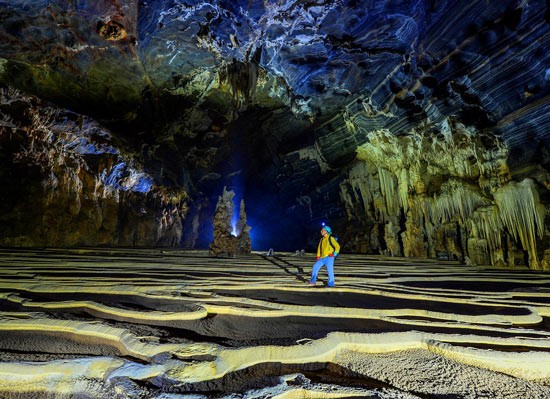 Fairy cave in Quang Binh province
The delegation of local and international tourists joined the survey of the 3km-long cave. Tien Cave is located outside the Phong Nha - Ke Bang National Park in Cao Quang commune, in the mountainous district of Tuyen Hoa. 
The cave has a large entrance which is 50 meters wide and 70 meters high with thousands of huge stalactite cliffs, about 100m high. 
The Oxalis Adventure Tour Operator has been permitted to operate one-day tour and two day- one night tour in the cave from November to next August. 
The People's Committee of Quang Binh province and Oxalis Adventure Tour Operator on August 16 have launched a new tour to Hang Va and Nuoc Nut caves at Phong Nha - Ke Bang National Park.
There will be three trips per week with eight travelers each, not exceeding 750 tourists a year. The new service is offered only from February to August for its environment protection and biodiversity conservation.