During the first six months of the year, seventeen foreign-invested tourism projects were given the go-ahead by the local authorities, according to the VNAT.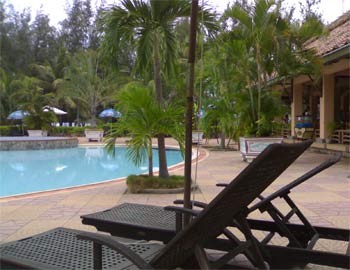 A resort in Viet Nam. (Photo:KK)
The total investment capital of more than US$776 million, accounts for 15 percent of all FDI capital in Viet Nam at that time.
The majority of projects focus on the building of golf courses, resorts and tourism areas that are expected to receive a great deal of attention from both local and foreign investors.Viet Nam already has fourteen golf courses and is currently developing a further twenty-eight.
 
In the hotel and tourism fields, the country has attracted 182 foreign-funded projects, with a total capital of over US$4.3 billion in ten years.
Viet Nam will mobilize capital from various sources to improve infrastructure and tourism, especially in the key tourism areas of the Central provinces and the country's Highlands.