Northern Hai Phong city has recently recognised two routes and six destinations as local notable tourist attractions, which will receive priority in investment to develop relevant tourism products and services.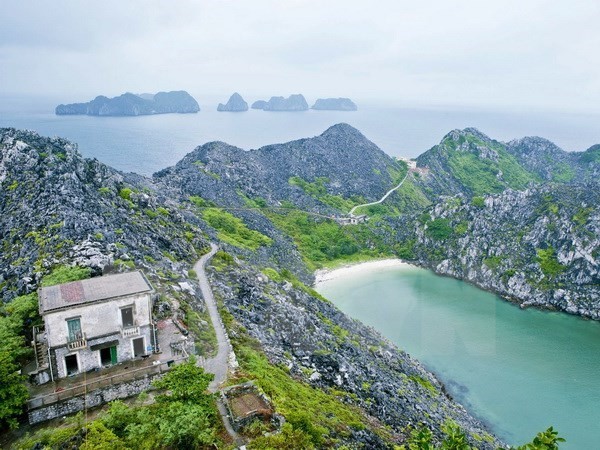 A view from Long Chau limestone archipelago in Hai Phong. (Photo: VNA)
The two routes include a countryside journey through Kien An, An Lao, Tien Lang and Vinh Bao districts, which goes through a series of historical and scenic sites, such as Hang Kenh communal house, Thien Van hill, Thang Phuc pagoda, and Tien Lang thermal spring.
The other route connects Hai Phong and Cat Ba island district, bringing tourists closer to different local lifestyles.
The six destinations include the Lan Ha Bay, Tien Lang hot spring and Cat Co beaches.
There is convenient transport to and from Hai Phong, and tourists can choose to reach the city by plane, bus or train.
Around 5.5 million tourists visited Hai Phong in 2015.