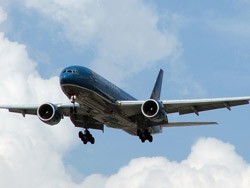 More tourists from Macau will visit Viet Nam with the new air route (Photo:T.C)
Trial flights from Cat Bi Airport in the northern city of Hai Phong to Macau will be launched on April 20-28 and May 1, said the Ministry of Transport of Viet Nam.
After these flights, which were recently approved by Deputy Prime Minister Vu Khoan, specific recommendations on the opening of the air route will be submitted by the Hai Phong City's People's Committee and relevant ministries and branches.
The Ministry of Transport will negotiate with its Macau counterpart to add more destinations in Viet Nam, specifically Hai Phong and Hue, to the appendix of the aviation agreement.
According to many travel agencies, with the air route brought into operation, some northern tourism points, including Do Son Casino, a very famous tourist center of Hai Phong City, Quang Ninh province's Ha Long Bay and the capital city of Ha Noi will receive more international visitors.